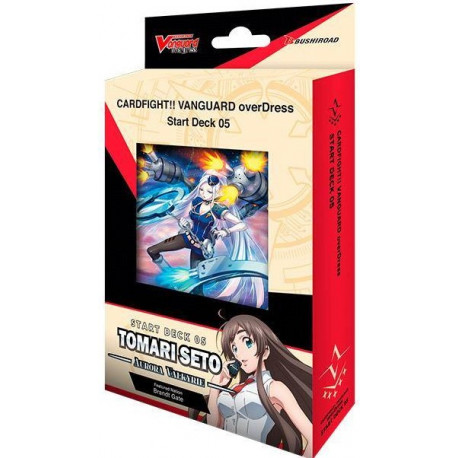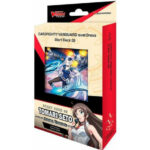 VGE OverDress Starter Deck Tomari Seto: Aurora Valkyrie
4,50€
Descrição
Informação adicional
Avaliações (0)
Descrição
Cardfight!! Vanguard overDress – Starter Deck 05: Tomari Seto – Aurora Valkyrie – VGE-D-SD05
Brand: Bushiroad
Category: Cardfight!! Vanguard
License: Cardfight!! Vanguard
Language: english
Product Type: TCG
Release Date: 14.05.2021
Feel the excitement with the launch of the new Cardfight!! Vanguard overDress TCG and a brand new anime season set on a 3000 years later Planet Cray. The anime will feature 5 new protagonists representing each of the 5 new nations, and promises impressive visuals with character designs by world-renowned creators CLAMP (Cardcaptor Sakura & Code Geass).
Each SD will have 1 pre-constructed trial deck containing 50 cards, with 15 new cards, inclusive of 1 type of 1 holo card. A playsheet will also be included as well! The new SDs will appeal to both competitive and casual players alike!
Players can also look forward to the new mechanics, "Ride Deck" & "Over Trigger", that will take the gameplay experience to a whole new level!