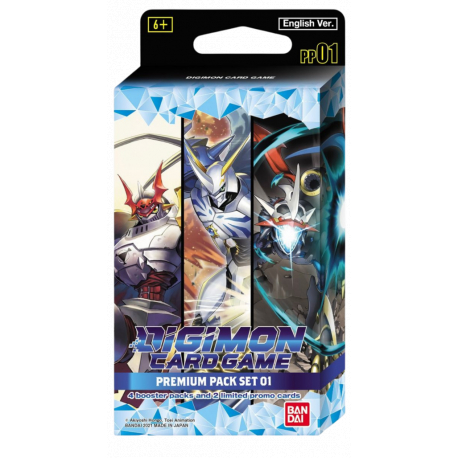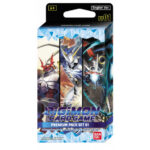 Digimon Card Game Premium Pack Set 1 PP01
17,50€
Descrição
Informação adicional
Avaliações (0)
Descrição
Digimon Card Game – Premium Pack Set 1 PP01
Brand: Bandai
Category: Digimon TCG
License: Digimon
Language: english
Product Type: TCG
Availability: for preorder
Release Date: April 2021 (Subject to change)
Note: Release date is approximate and will be finalized later.
Contents:
4 booster packs (2 packs of BO1.0, 2 packs of BO1.5)
2 Limited PR cards*
*Limited PR card : 1 type. Each set contains 2 of the same PR card.
A brand-new card game featuring the famous DIGIMON series!
Uses the simple but unique strategic game system created by renowned American game designer Ryan Miller.
"Raising" & "Evolving" hold the keys to victory, just like the original story! Contains various types of illustrations sure to satisfy DIGIMON collectors and fans!